Browse
---
The browsing facility allows a user to explore the data for neuropeptides by major fields including (i) family of neuropeptides; (ii) organisms of neuropeptides; (iii) post-translational modifications.
Search
---
Quick Search
A quick search feature allows users to search the database with keywords such as sequence, name, and NPID, etc.
Advanced Search
An advanced search page helps users to combine search with logical operators like AND/OR. In addition, advanced search allows users to specify a search range The following example shows extracting neuropeptides in organism Caenorhabditis elegans with the length range of 6 to 8.

The following example shows extracting neuropeptides with the molecular weight less than 1000 and the Isoelectric point larger than 7.

Tools
---
Blast
Blast can help users to find similar sequences against their input sequences.
Map
Mapping uallows users to map their sequences against NeuroDB peptides. It will returns the neuropeptides along with their start positions on the query sequence.
ClustalW
ClustalW allows users to find the conserved motif of the input sequences through multiple sequence alignment.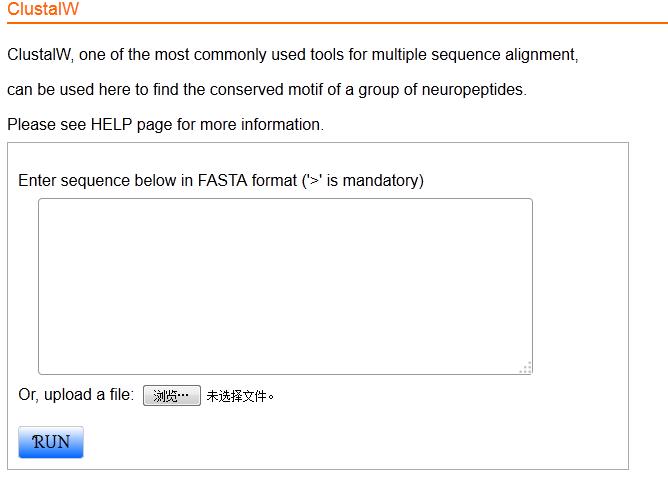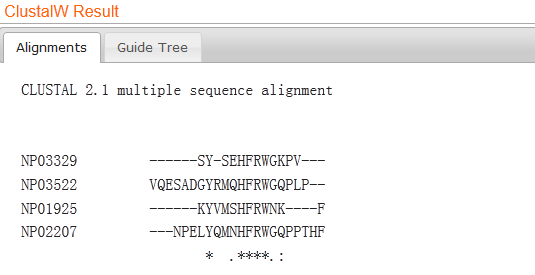 Submission
---
The submission page provides a window where users can submit their peptide data to this database.